When I first started blogging, the very first thing I did was look for reading challenges.  I didn't realize how big the book blogging world was until that moment.  I love challenges and the accomplishment that comes with it.  My sister loves to run marathons and I sometimes think of my reading challenges as a version of that.  So, here are all the reading challenges that I'm going to do for 2012.  In the coming weeks, I'm going to write the individual posts for each challenge and add the buttons to my sidebar.
Ebook Challenge
Hosted by Workaday Reads.  Sign up here!
Classic Double Challenge
Hosted by One Librarian's Book Reviews.  Sign up here!
Harry Potter Challenge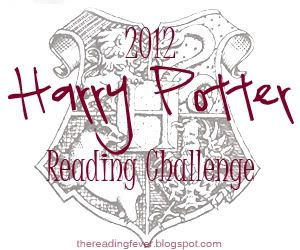 Hosted by The Reading Fever. Sign up here!
Dusty Bookshelf Challenge
Hosted by me
Sign up here!
Debut Author Challenge
Hosted by The Story Siren.  Sign up here!
Any awesome challenges that I missed??